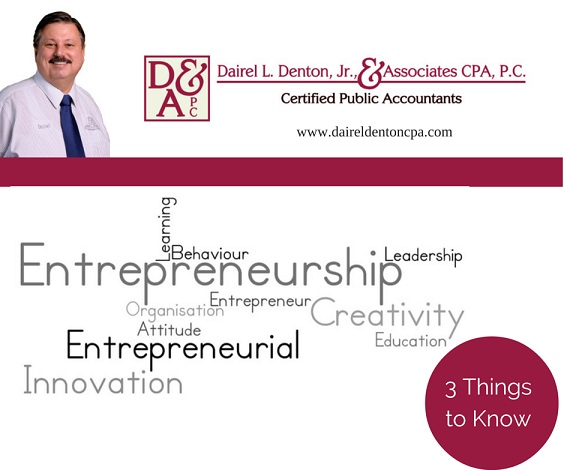 More and more people are breaking away from the past work cycle and striking out on their own. Working for someone else used to be the safe and easy route, but now many individuals are finding the reality of having someone else be the boss. With many companies downsizing the past few years, the rate of people opening their own business has skyrocketed.
Being an entrepreneur has many benefits – you're your own boss, you call the shots, you directly affect the end product. Being your own boss comes with many rewards, but can also come with many obstacles to overcome.
1.) Be mindful. Being mindful simply means being in the present. It's easy to dream big and set high goals, but to survive you must also be present. You will save energy by having the ability to focus on one task and execute it.
2.) Focus on finances. It's important for any business, especially a new start up to be aware of their financial setting. One key factor is having a Certified Public Accountant to rely on to answer questions and to deal with any issues that arise. Many entrepreneurs spend too much of their time handling the books, payroll, bill paying, and tax return. Having a professional handling the financial details will free your time to handle the business details – such as growing your firm, landing your next job, or finalizing a project.
3.) Don't be afraid to fail. You will have to be able to take risks when owning your own business. There's a saying "if it was too easy everyone would be doing it." You have to realize that owning your business takes hard work and doesn't happen overnight.
With simple ideas in mind, you will be one step closer to having your own successful business. If you have any questions, be sure to give us a call. I am passionate about assisting small business owners grow. Give me a call at 573-686-3053 to setup a meeting.